It's time to go shopping again, and this month it's a BLUE shopping day!
As always, I've been looking around the various stores for kits that were predominately blue. I thought it wouldn't be too hard to find blue kits, but they actually proved to be quite scarce. I found that the search by colour feature in some stores was all but useless. In most cases it just throws up anything!! Anyway, below is a selection of some that I found. I've tried to select a variety of kits from traditional to art journaling.
Don't forget to check out the BLUE CHALLENGE in the forum.
Robyn
The images are linked to the stores where I found them.
_______________________________________________________
MIDNIGHT from Dawn Inskip at the Lilypad is very appealing and has some great arty papers.
SILVER BELLS by Amber Shaw at the Sweet Shoppe. Blue and silver always look great together.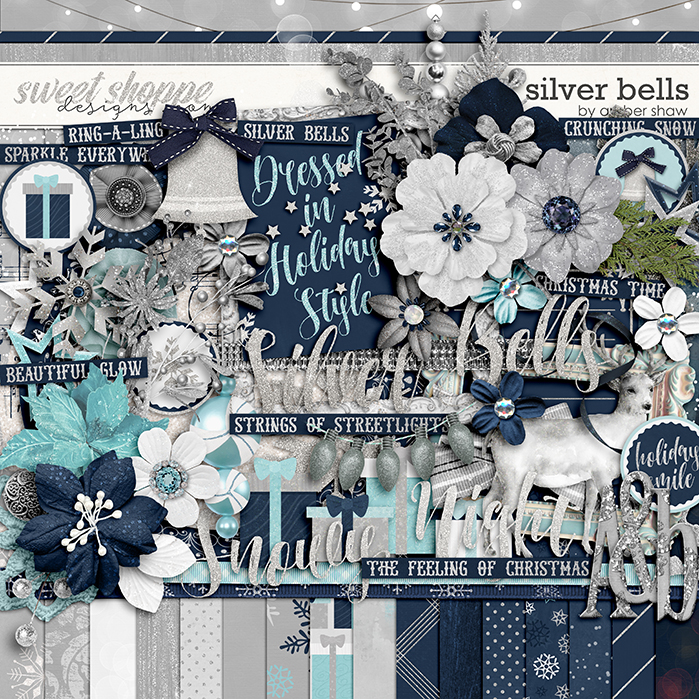 BLUE BUTTERFILES from Dita B Designs at PickleBerryPop is very pretty and certainly lots of blue.
SEAFLOWER from Designs by Brigit at the Studio is delightful sea themed kit.
CARPE DIEM from Kristin Cronin-Barrow and Brook Magee at the Sweet Shoppe is a lovely fresh kit, and the blue and yellow combination looks great.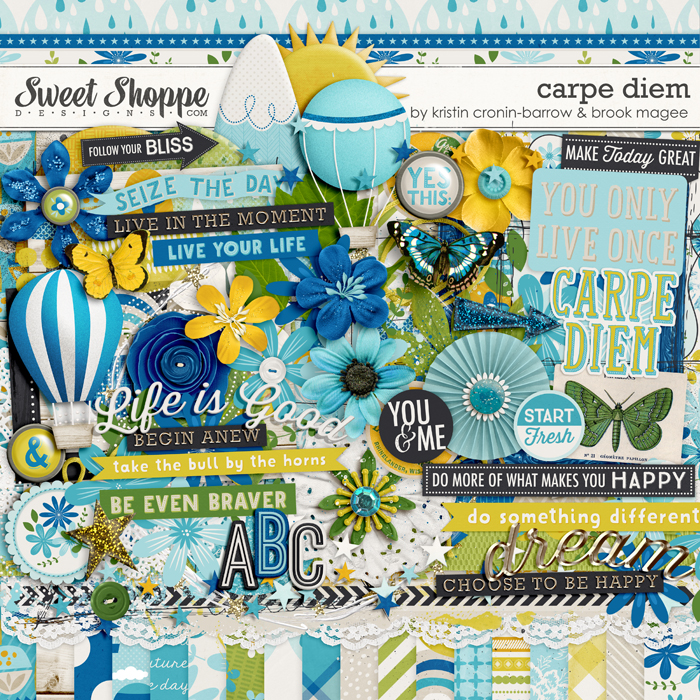 WINDSWEPT from Seatrout Scraps at GingerScraps is a gorgeous traditional kit.
CRYSTAL WONDERLAND from Rebecca McMeen at the Lilypad is a fabulous kit for those of you who love to work with art dolls.
CAPRI & SWAN from Rebecca McMeen at the Lilypad. Create a gorgeous fantasy page with this amazing kit. It has some fabulous papers!
MEMORIES from BooLand Designs at the Studio. Blue, white and green look fabulous together!
FAITHBOOKING SELF-CONTROL by Jen Maddocks Designs at the Studio. Love the variety in this wonderful art journaling kit!
OUR ROMANTIC CHRISTMAS by Valentina's Creations at the Studio. Love the romance of this kit and the subdued blues are just perfection!
SERENITY by Created by Jill at PickleBerryPop. Lots of lovely neutral colours with just a touch of blue. Subtle and lovely!
SUMMER MEMORIES by Dita B Designs at PickleBerryPop. A lovely palette on this one. The blue blends beautifully with the neutral colours. Great papers too!
Save
Save
Save
Save
Save
Save
Save
Save
Save
Save
Save
Save
Save
Save
Save
Save
Save
Save
Save
Save
Save